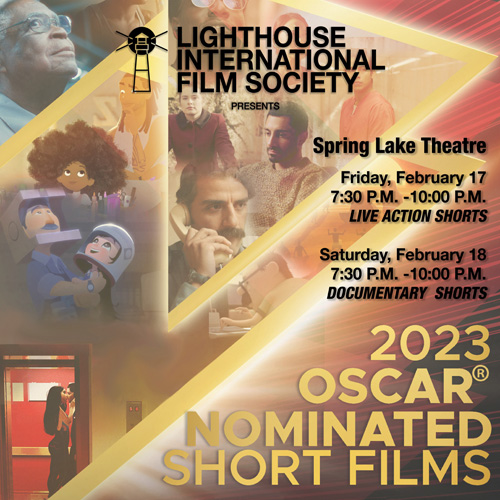 Join us for the Oscar Nominated Live Action and Documentary Shorts at the historic Spring Lake Theatre.  A perennial hit with audiences around the country and the world, don't miss this year's selection of Oscar nominated shorts.
Be enthralled by the story of an Indian couples love for an elephant, be inspired by the bravery of members of an Indiana mosque and be touched by the heartache of loss.
Come watch on the big screen in a beautiful space and enjoy outstanding shorts from around the world.
Admission: $12 online/ $15 at door each screening